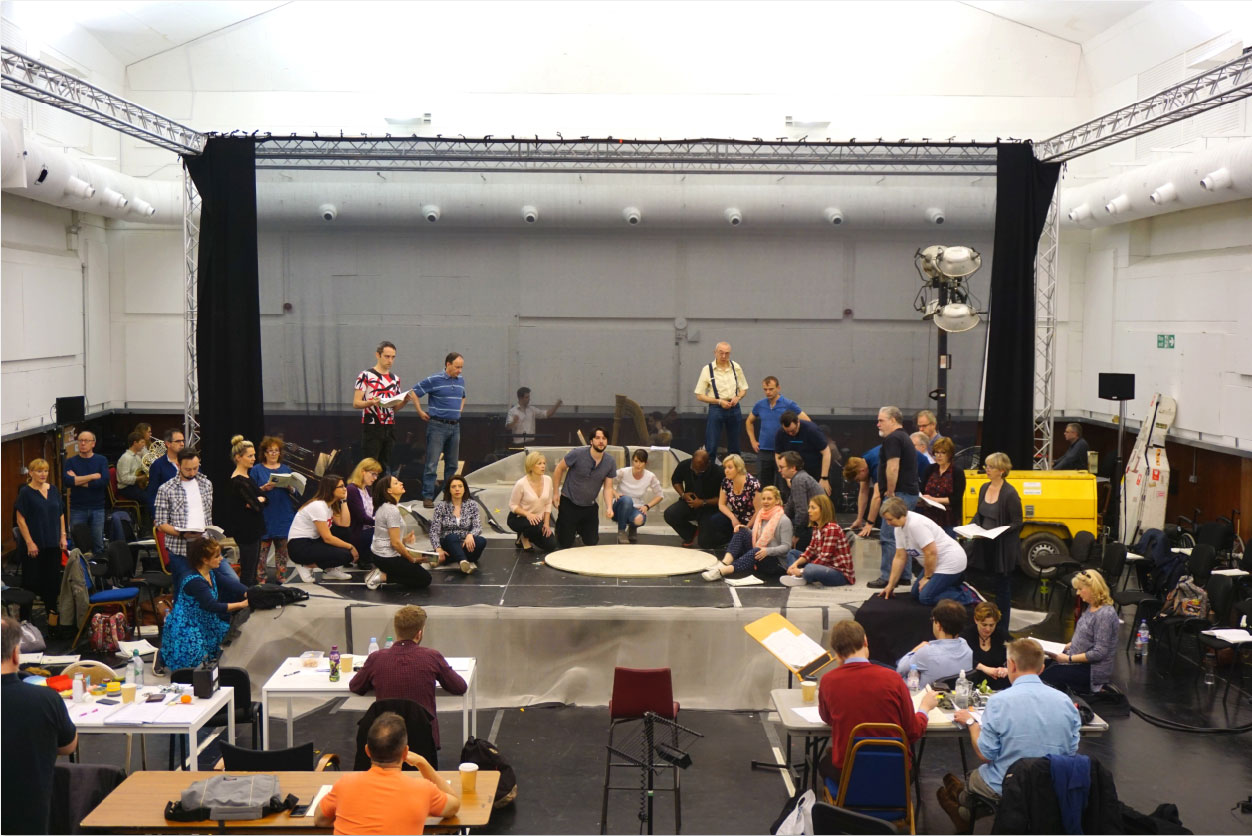 A hot Saturday in June with the bars of West Hampstead overflowing with Arsenal supporters watching the FA Cup Final playing out just up the road was perhaps a tricky backdrop for English National Opera to offer
a new platform for their work
. More than this, the piece with which ENO Studio Live (that's #ENOStudioLive for the connected) has opened is a little known opera by Jonathan Dove concerning some sort of apocalypse.
The Day After
was originally written as a five hander with scoring to be performed
en plein air
. Jonathan Dove has adapted it for chorus and it is difficult to imagine how it might have been otherwise. The story is that of Greek myth, as the impetuous Phaeton takes advantage of his father Phoebus' largesse and demands that he ride the sun chariot, which he does to a disastrous end. The full ENO chorus are simply marvellous as a classic Greek chorus, both a contemporary population of characters and the implacably-faced corporate narrator. Rachael Lloyd and William Morgan join soloists from the chorus Robert Winslade Anderson, Claire Mitcher and Susanna Tudor-Thomas as the characters. James Henshaw conducts from behind the stage in Lillian Baylis House Studio 1. It's vocally & musically excellent across the board, the company managing - or relishing? - the new demands of a different acoustic (a little dry with,
sotto voce
air conditioning) without any dramatic reserve.
Above all, I was very struck with things I might not otherwise have noticed, i.e. in the Coliseum. The attention to detail of the stage preparation left one convinced that the company was walking on ash. I assumed that the three choristers directly in front of me had colds until it became clear that 'ill health' was the intent of a meticulous make-up team. So often in London one attends small-scale, alternative venue close-proximity operatic productions in which the costuming, design and make-up have been left to chance or the whim of the performers. it becomes clear at moments like this that a company such as ENO really does believe the
Gesamtkunsterk
('total art work') creed of opera and moreover, makes it work.