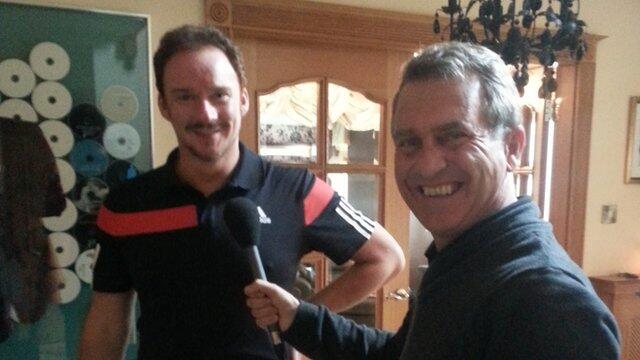 Last month Radio 4's Today programme
invited classical crossover singer Russell Watson
to speak about singing in relation to the imminent World Cup. When Watson was introduced as an 'opera singer' it raised hackles. Many wrote in demanding that the BBC correct their 'mistake', offering their own definitions of what an opera singer is supposed to be. These boiled down to 'someone who sings in operas'.
The next morning Joyce DiDonato (at the time rehearsing the title role in the Royal Opera's new production of
Maria Stuarda
) came onto the same programme to speak as advocate for opera singers. Her points were about: the acoustic sound (without amplification); projection over an orchestra and into a large auditorium; and maintaining a consistent quality for the duration of an opera (2-3 hours), referred to as 'stamina'.
These are reasonable criteria on which to call someone an 'opera singer'.
What bothers me is that these aren't the criteria everyone uses. They're neither exclusive nor universal. I'm not convinced that a layman hears someone sing and feels able to assess their vocal stamina. Part of revisiting these exchanges from last month was hearing of a colleague, who sings relatively little opera, telling his hairdresser that he's an 'opera singer' as a quick way of describing a portfolio singing career. It's certainly a universal shorthand for something.
The problem is the unamplified operatic voice. The kids don't like it, don't understand or identify with it: they think it is "very loud" (by which they probably mean over-resonant) and faintly ridiculous.
This is a more immediate, universal description of an 'operatic' singer for me. It looks to cover the unusual character of the singer trained in the
bel canto
tradition. It focuses on the important issue of acoustic performance (subordinating the issues of the space being filled or the duration of the performance). This is why I am relaxed about some of the classical crossover fraternity allowing themselves to be described as 'operatic'.
Being relaxed about nomenclature mustn't mean that we are relaxed about the quality of what we hear. There is, no doubt, a great deal of money to be made by those who can see a way to exploit the 'unusual' sound of the acoustic singing voice by using it as a hook on which to hang all manner of saleable ephemera: showmanship, spectacle, fashion. The operatic singer's defensiveness stems from trying to preserve the integrity of the voice in the face of this.
This afternoon, Radio 3's Music Matters programme hosted
a live panel discussion
, 'Why Does Opera Matter Today?'. Across an articulate panel, cultural commentator Paul Morley suggested that he could sense this defensiveness, talking about 'protectionsim of the voice'. This prompted Danish National Opera artistic director Annilese Miskimmon to note how 'infuriating' it is when crossover singers who do the same job try to separate themselves from opera singers '
when they are actually on the same team as us
'.
The marketing of opera or crossover singers is a closely related but separate issue. The crossover salesman is as good at manipulating the received idea of 'opera' as the operatic fraternity
is bad at re-working it
. In the meantime opera singers and the opera industry, corporately will continue to wrestle with selling itself in the twentieth century. I wouldn't go as far as the exasperated Igor Toronyi-Lalic, who
had terse words for defensive opera singers
in the wake of the Watson/DiDonato episode. However, I accept that being vigilant about protecting the integrity of great singing doesn't mean attacking someone choosing to package similar talent in a different way.